Sustainability Policy
Sarah Frances is committed to being as eco-friendly as possible to reduce our carbon footprint on the planet. 
Our Products
All of our paper based products are printed in the UK, on FSC certified paper.
Additionally, our main range of greetings cards are printed on recycled stock and come with recycled envelopes.
Our Packaging
Most of our products are 'naked' ie without cellophane bags. For the products that do use cellophane, we opt for biodegradeable and compostable bags (art prints, some notepads). For online sales, we may even omit the packaging completely!
Our postage packaging is 100% recyclable or reusable. We never include packing slips to save on paper and ink.
If you do find the occasional bit of bubble wrap in your order, this hasn't been bought in - we re-use as much packaging as we can from businesses we buy from.
Planting Trees with Ecologi
Sarah Frances is proud to donate monthly to Ecologi. The money is put towards planting new trees around the world and off-setting carbon footprints. So far, new trees have been planted in Kenya and Madagascar. You can see up to date information regarding our donations and the planting of trees over on Ecologi.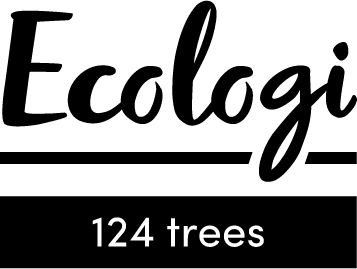 Over to you!
If you'd like to discuss with us further ways we can make the business more eco-friendly please get in touch!